Ghuchan (Kojan)
maybe also spelled Qochan
The location of this halt is not yet clear for me. Despite so many efforts taken by me, the location is hot yet confirmed. I have 2 different locations for this. Either a tiny village close to Kirkuk or between Hillah and Diwaniyah. See the 2 cut outs of different vintage maps of Iraq.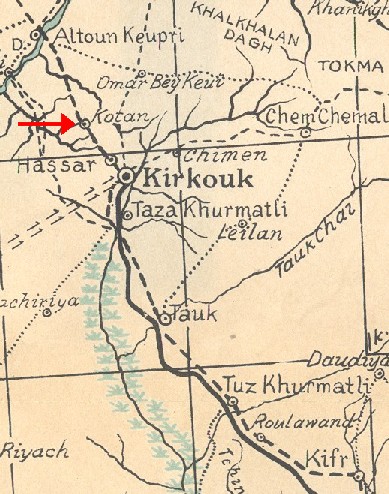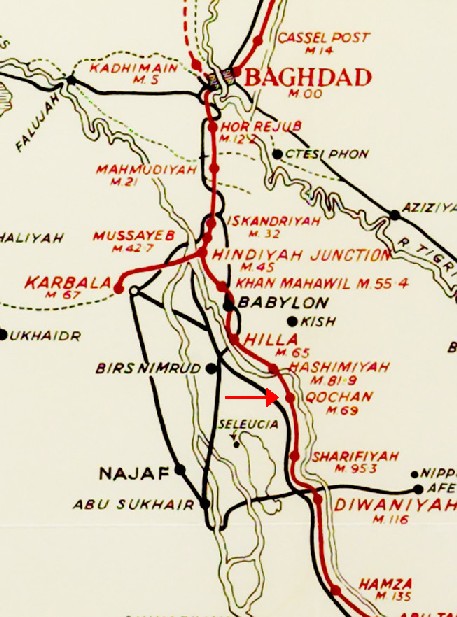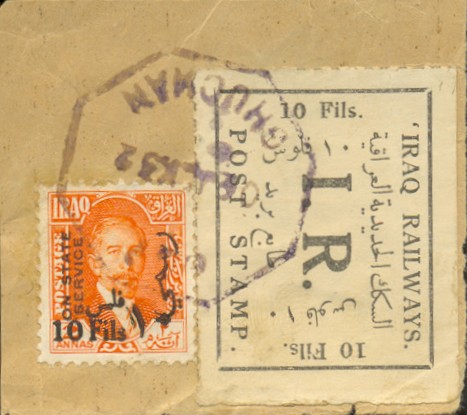 RP-4, 10 fils tied to piece with black cancellation of GHUCHAN dated 30....32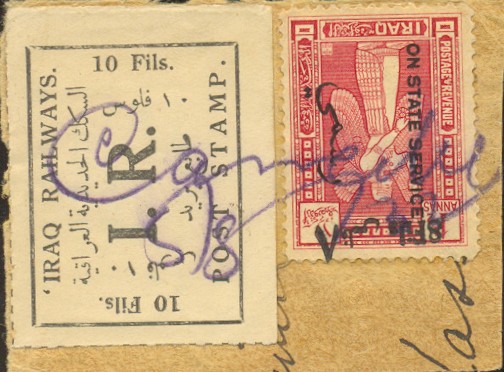 Apparently, in some rare and isolated cases, manuscript cancels have been used, so far I know this only from Ghuchan (Quchan).
This particular stamp is cancels 05.08.1932.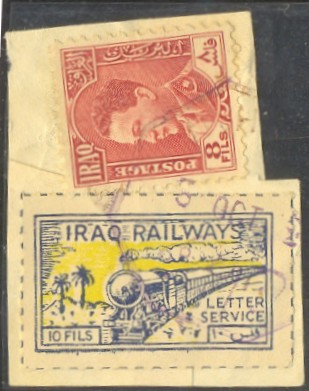 Railways postage stamp 10 fils blue and yellow No. RP-5-6 tied to piece with SG177 by violet Cancellation of Ghuchan and dated 3 October 3?